What is the difference between massage and connective therapy?
Massage can help relax your muscles, increase circulation, remove metabolic waste products and help give you a sense of well-being.  Connective therapy provides these benefits but also restores structural integration by the physicial release of restrictions and imbalances.
Frequently Asked Questions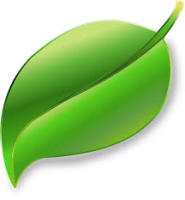 What does connective therapy do?
Connective therapy focuses on restoring the integrity of the fascia, the fibrous connective tissue which surrounds the muscles and organs. When the body experiences muscular overuse, stress or trauma the fascia layers become rigid and stick.  This results in pain.
Do you work with insurance companies?
We work with Washington L&i and auto accident (PIP) claims. We will provide the required documentation for you to send in for Workman's Compensation or other claims.
Who needs connective therapy?
If you have acute or chronic pain, inflammation, limited range of motion, blocked circulation or soft tissue trauma as well as anyone wanting freedom of movement and balance, will benefit from this therapy.
What happens at the therapy sessions?
We will tailor a treatment plan based on an intiial assessment,  your input and comfort level.  We focus on the whole body approach since the location of pain or discomfort doesn't necessariy pinpoint the source the the problem.
Does the therapy hurt?
Loosening fascia and increasing blood flow to muscles can require pressure that can be uncomfortable.   We want you to tell us as we work how much pressure you can tolerate.  If the treatment becomes uncomfortable, we will adjust to your comfort level.
How much do you charge?
Our rates are $100/hour or $130 for 90 minutes.  We accept cash, check or credit for payment

.